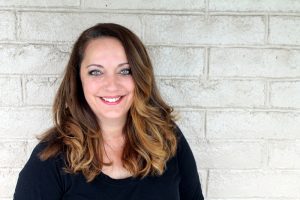 Feb. 1 2009 Bry opened her first salon Hot Rod Hair in Dallas Oregon, with a Grand Opening celebration hosting over 150 people! In April of 2009, Hot Rod Hair was voted "Best Hair Salon of the Mid Valley", and in September 2009 was awarded "New Business of the Year" from the Salem Area Chamber of Commerce. In 2010 and 2011 Hot Rod Hair again won "Best Hair Salon of the Mid Valley"
In April 2016 Bry took over the ownership of Expressions Hair and Nails, and changed the name to Salon Wisp. She also changed the look dramatically. Salon Wisp may look different, but the leadership and salon teamwork is the same. Bry is a 2009 graduate of Leadership Salem, and follows the example of her late mentor Mike McLaran. "Mike taught me so much just by being an amazing example. His silence always spoke volumes, and many times proved to me that I could figure things out myself." A few of his things were "Excellence takes more", "Live your Faith" and the most important is "Servant Leadership." Bry runs a tight ship with high expectations for her stylists, all while being "one of the coolest bosses ever" (as told by a few of her independent contractors). "I know what it's like to be an independent, and I treat my people the way I would want to be treated."
A proud resident of Keizer, Bry graduated from McNary High, and later continued her education at The Vancouver School of Beauty. She graduated with honors, finishing her degree in only 10 months, and was the first person in Washington State to pass the State Board Practical's with less that 500 hours of instruction. Since graduation, She has continued her education through classes held by manufacturers such as TIGI, Wella, Paul Mitchell, Goldwell, Matrix, Redkin, and Joico, and has attended two additional hair cutting academy's.
Bry jokes by saying "I'm a business person first and stylist second." She has been heavily involved in the Salem Area Chamber of Commerce since 2005. "I think I have been on almost every committee they have had including the selection committee for the board of directors and to help choose the business of the year." She is an Ambassador, and served two years of leadership for 'Greeters', helping to lead the Valley's largest networking meeting every Friday morning.
When Bry is not in one of her two salons, she keep busy with her daughter Bristol and her husband John (who drives a dirt track race car). She also sits on the board for the Marion County Fair.
You can see her prices, schedule and book online with Bry by going to bry.glossgenius.com
You can see what people say about her here: bry.whirlocal.com
Facebook: facebook.com/sassybry